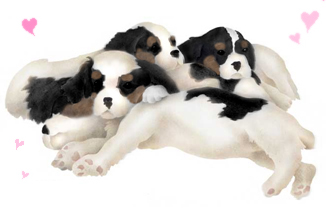 :: Our priority is the happiness and health of the puppies. We decide on the litter only when we are able to secure a twenty-four hour care of the babies and the best conditions, needful to their growth. Fathers of our cavaliers are only stud dogs, which are carefully chosen for ours bitches.

We occasionally offer puppies only for good houses, primarily we keep tricolours. We want to stay in touch with owners of our dogs, if necessary, to give advice and assistance. If you're interested in a puppy from our kennel, please contact us.

Our breeding is registered in Polish Kennel Club, our puppies are with FCI pedigree.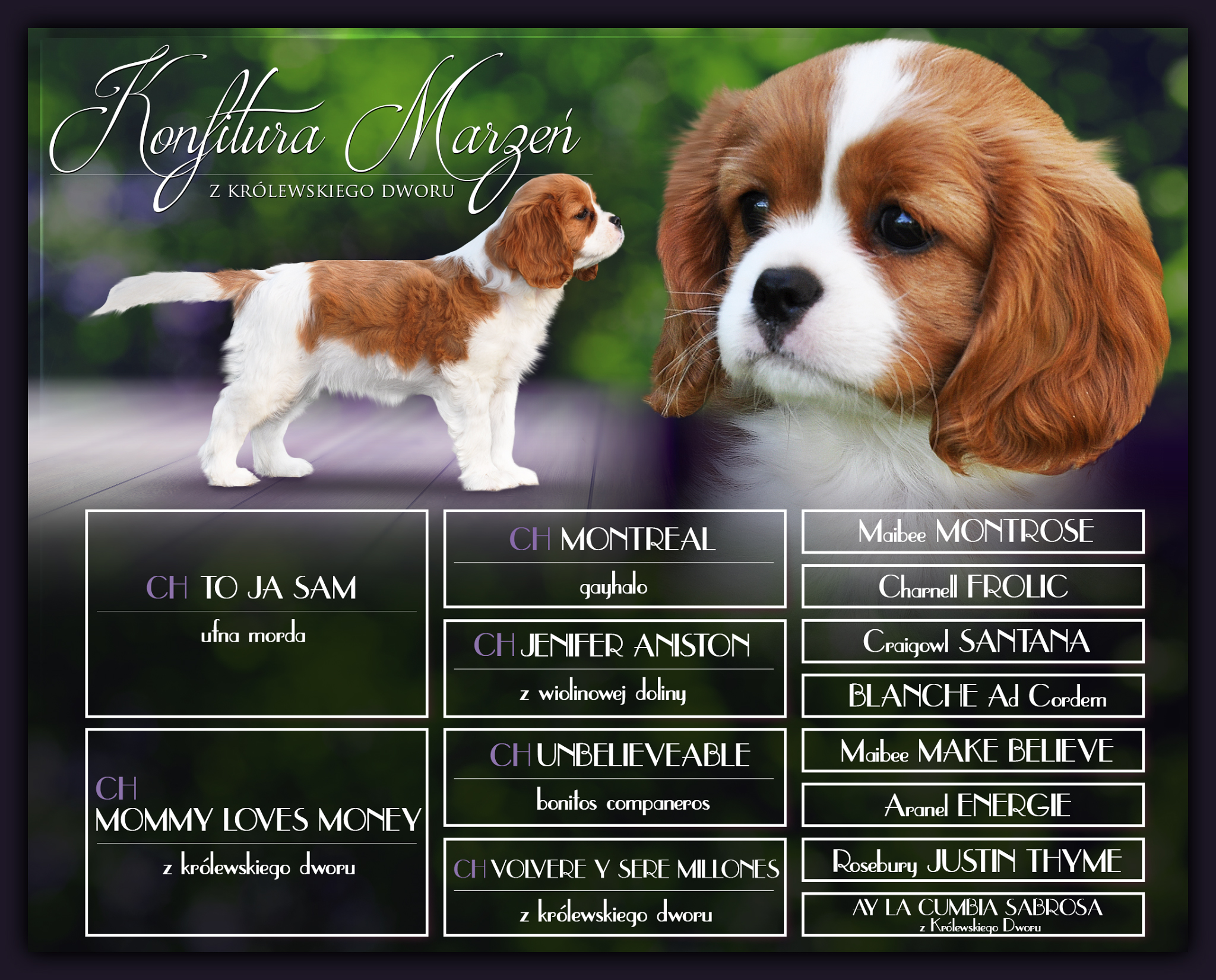 Sam and Mommy had a beautiful blenheim girl - KONFITURA MARZEŃ.
We plan to repeat this breeding this coming winter so watch for the announcement in the coming months.
cavalier@krolewskidwor.pl
If you are interested in buying a puppy from our kennel, please contact us.