VOLVERE Y SERE MILLONES z Królewskiego Dworu
" Rupert "


(Rosebury JUSTIN THYME & AY LA CUMBIA SABROSA z Królewskiego Dworu)
born: 09.03.2009
breeder: Aneta Jezierska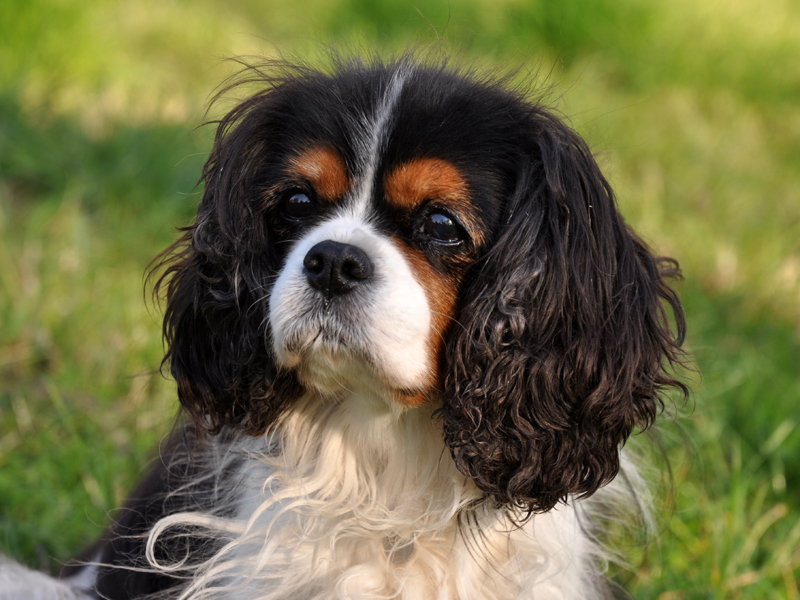 INTERCHAMPION
International Beauty Champion



Champion of Poland
Champion of Turkey
Champion of Cyprus
Champion of Romania
Champion of Moldavia
Champion of San Marino
Champion Club of Slovak
Grand Champion of Romania
Grand Champion of Moldavia
Veteran Champion of Poland
Transilvanian Winner - Arad 2012

7x CACIB
2x res.CAC
2X res.CACIB
2x Best Puppy
17x CWC (CAC)
12x Winner (BOS)
5x Best of Breed (BOB)
3x Best of Veteran (BOV)

II Best of Group - Ostuni (IT) 2012
vice Poland Winner - Poznań 2012

Heart (03/2019)


Eyes (08/2013)


Patella Luxation
---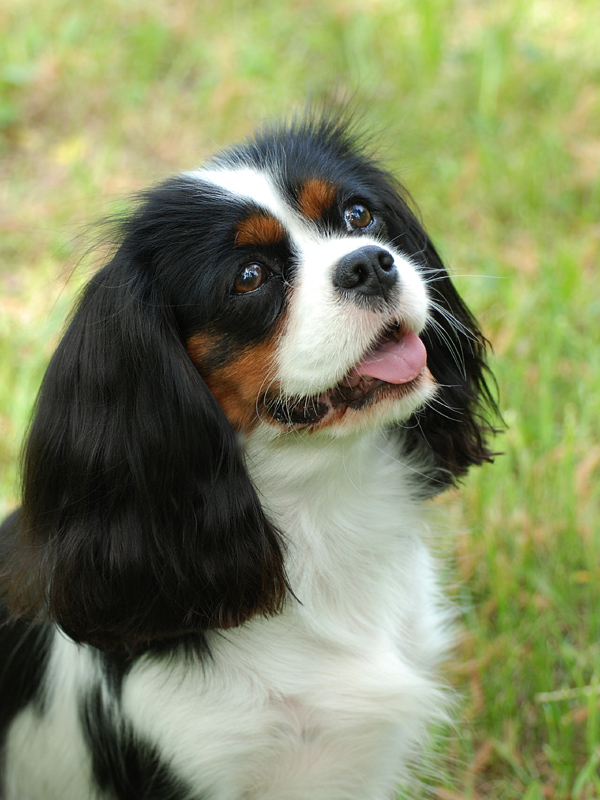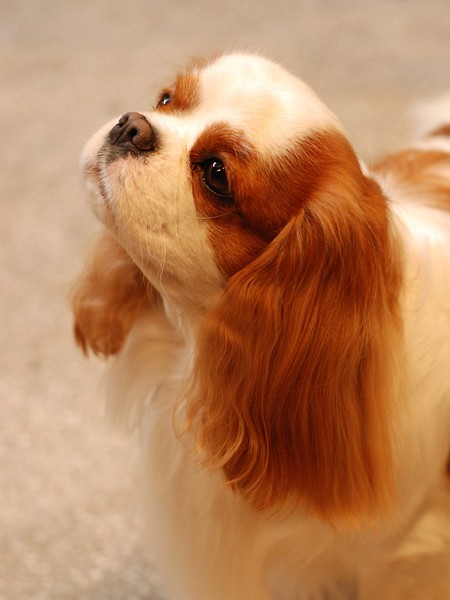 AY LA CUMBIA SABROSA z Królewskiego Dworu & Rosebury JUSTIN THYME


* * *
"Well broken tricolor.
Short coupled. Full of type. Lovely feathering. Moved well"

Elaine Dolamore "Crystaldean"


"Pretty little bitch, very rich tan, very short and compact.
Feminine head, lovely eyes, nice expression, lovely outline and tail placement. Mover very well - very well trainded."

Diane Fry "Amantra"

"2 years old, very pretty feminine girl, good pigment, level topline, good angul. Good depht of chest, moved well. Exellent coat."

Mea Kendall "Headra"

* * *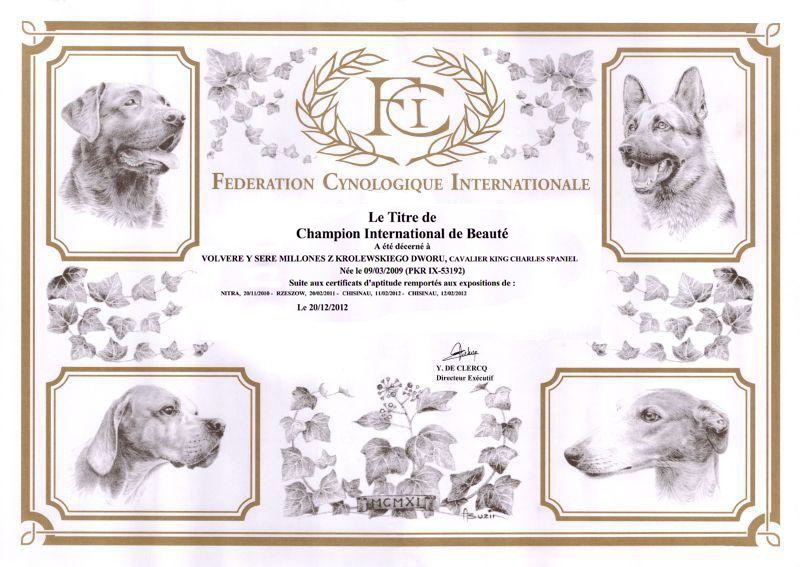 04.10.2009 "CAC Rybnik" - I WO BEST PUPPY (Wanda Kowalska /PL)
18.10.2009 "CAC Zabrze" - I WO BEST PUPPY (Anna Rogowska /PL)
03.07.2010 "CAC Chorzów - Cavikada" - excellent (Elaine Dolamore "Crystaldean" /GB)
15.08.2010 "CACIB Sopot" - I CWC (Magdalena Świętoń /PL)
22.08.2010 "CAC Radom" - I CWC + Winner (Rafał First /PL)
23.10.2010 "CLUB CKCS Mělník" - II res.CAC (Diane Fry "Amantra" /GB)
21.11.2010 "CACIB Nitra" - I CAC + CACIB Winner (Gyula Sárközy /H)
22.01.2011 "CACIB Trencín" - II res.CAC (Kostalova Alena /CZ)
20.02.2011 "CACIB Rzeszów" - I CWC, CACIB Winner + BOB (Elżbieta Junikiewicz /PL)
09.04.2011 "CLUB CKCS Viničné" - Ist verry good (Mea Kendall "Headra" /GB)
22.05.2011 "CACIB Firenze - Speciale Enci" - Ist EXE (Catherine Lebret /FR)
11.02.2012 "CACIB-MLD Chisinau" - I CAC, CACIB Winner (Georgi Hristozov /BG)
11.02.2012 "CAC-CY Chisinau" - I CAC (Eugeny Kuplyauskas /RUS)
12.02.2012 "CACIB-MLD Chisinau" - I CAC, res.CACIB (Deniz Kuzelj /CY)
12.02.2012 "CAC-CY Chisinau" - I CAC (Vija Klucniece/LT)
08.06.2012 "CACIB Ostuni" - I CAC, CACIB, BOB + BOG II (Cristian Stefanescu /RO)
10.06.2012 "CACIB Lecce" - I CAC, CACIB + BOB (Nicola Imbimbo /IT)
01.09.2012 "CACIB Arad Transilvanian Cup" - I CAC, CACIB (Catherine Lebret /FR)
02.09.2012 "CACIB Arad" - I CAC, CACIB (Zeljka Fon Zidar /SLO)
21.10.2012 "CACIB Poznań" - I CAC, res.CACIB (vice Poland Winner) (Elżbieta Junikiewicz /PL)
16.02.2013 "CAC-TR Chisinau" - I CAC, Winner + BOB (H.Adnan Uke /TR)
16.02.2013 "CAC-SM Chisinau" - I CAC, Winner + BOB (Borys Aleksandrov /UA)
17.02.2013 "CAC-TR Chisinau" - I CAC, Winner (Umit Ozkanal /TR)
17.02.2013 "CAC-SM Chisinau" - I CAC, Winner (Lavrova Liudmila /MLD)
21.05.2017 "CACIB Rzeszów" - I + Best Veteran (Viktoria Pogodina /UKR)
17.06.2017 "CAC IX FCI Kraków" - I + Best Veteran (José Doval Sánchez /ESP)
18.06.2017 "CACIB Kraków" - I + Best Veteran (Marco Marabotto /IT)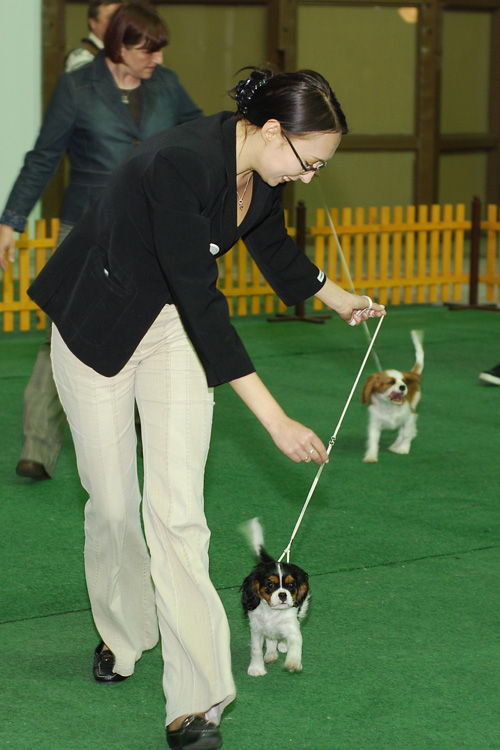 ---
PROGENY


"S" z Królewskiego Dworu 2011 - SOGNI D'ORO

"M" z Królewskiego Dworu 2013 - CH MAYA MAGALIE


"M" z Królewskiego Dworu 2013 - CH MOMMY LOVES MONEY

"D" z Królewskiego Dworu 2014 - DON'T KISS THE POLICEMAN

---